New composite resin panels for hygienic walls and ceilings
Design and Build | Food | Microbiology
The new panels were on display at on Arclynn stand at ContaminExpo in Paris
Arclynn panels are ideal for applications where biofilm formation is an issue
French company Arclynn, a supplier and installer of cladding and panels, offers a new range of smooth, impervious, non-absorbent, easy-to-clean composite panels suitable for use in cleanroom and hygienic environments.
The panels have specially modified surfaces which mean they have reduced level of ridges down to the nanoscale which help to resist the adhesion of bacteria.
The Arclynn panels have a surface roughness within the 29 nanometre range, which the makers claim is 12 times better than isotherm panels, 17 times better than HLP1 and 27 times better than PVC.
Ideal for applications where biofilm formation is an issue, the panels have a smooth, non-porous surface, which means there are no areas for bacteria to colonise and thus they provide an environment resistant to the formation of biofilms.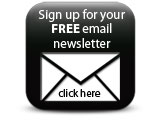 The white panels of composite resin are hydrophobic, bacteriostatic and ideal for hygienic environments. They can be fitted into new build or refurbished buildings.
Companies