Need to get critical data into your LIMS or ERP reporting system?
TSI's FMS Software OPC UA Client/Server securely and reliably exchanges data with centralised enterprise reporting systems such as LIMS and ERP with ease
If you need immediate access to real-time and historic data from multiple sensors connected to FMS click here.
TSI's FMS Software is the backbone of a fully compliant facility monitoring system.
TSI AeroTrak Remote Particle Counters, BioTrak Real-time Viable Particle Counters and environmental sensors seamlessly integrate into FMS.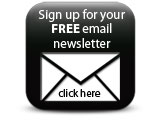 If you want to know more click here.
Featured Companies