More than meets the eye
Demand for cytotoxic drugs is on the increase. Ian Samson, EMEA Regional Training Specialist for DuPont, offers guidance on personal protection when working with cytostatics
Barrier efficiency against migrating particles, such as those from clothing or human skin, is a critical performance feature when working with cytostatics
According to the World Health Organisation, between now and 2020, the cancer rate will rise by 50%, producing 15 million new cases a year worldwide.1 As the number of cancer patients rises, so does the use of chemotherapy treatments using cytostatic drugs. While effective in treating disease, these drugs are also potentially hazardous for the oncology nurses, pharmacists and other healthcare professionals who handle them.
There is a wide range of potential effects on those exposed to cytostatic drugs. The toxicity affects not only tumour cells but also healthy cells, therefore cytostatic drugs pose a quite specific occupational risk to healthcare workers. Yet research indicates that insufficient care is being taken with cytostatic agents.
Studies report a widespread, low-level contamination of areas where cytostatic drugs are used. Traces of cytostatic drugs have been found on work benches, floors, vials and exterior surfaces. In some cases, traces have been found on the floor outside preparation rooms, which poses a contamination risk to supposedly 'safe' areas.
Protective measures apply to all staff that come into contact with cytostatics, including cleaning, maintenance and shipping staff
Precautions must be taken to prevent the formation of cytostatic aerosols and dust and to avoid cytostatic contamination during production, preparation, disposal, storage and transportation of these substances. At the same time, it is important to protect the process from human contamination, including hair, shedding skin and clothing fibres. If there is any risk of contact, the use of suitable personal protection equipment (PPE) is mandatory to ensure effective full-scale protection. These protective measures apply to all staff that come into contact with cytostatics, including cleaning, maintenance and shipping staff.
One of the most effective ways of protecting both the worker and the process is through the use of disposable coveralls. But with so many on the market it can be difficult to know which one is the most appropriate, so understanding what to look for is key.
Particle emission barrier
Barrier efficiency against migrating particles, such as those from clothing or human skin, is a critical performance feature when working with cytostatics. Protective coveralls are tested for barrier efficiency against migrating particles and fibres through two methods – the Helmke Drum and Body Box tests.
The Helmke Drum test method simulates particle shedding of clothing through movement and is a good indication of the quantity of fibre that a coverall, both inside and out, will shed during normal working practices. The garment is tumbled in a rotating drum to release particles from the surface of the garment while an automatic particle counter is used to sample the air. The sample is then used to determine the average particle concentration in the air during the initial 10 minutes of the test.
Cytostatic drug manufacture requires special protection for workers
To ascertain the contamination of a cleanroom by simulating the particle filtration of clothing and the particle release of the person under real wear conditions the BodyBox test is used. A test subject in a cleanroom test cabin performs a series of defined movements ranging from standing still to walking, knee bends and arm movements. Particle counters determine the quantity of particles generated by the wearer and garment that are emitted into the chamber during the tests.
One of the benefits of this method is that it is able to test what is commonly known as the 'bellows effect', where air can be created within the garment through movement. Through further movement the air and any fibres or skin that have been shed are pushed forcefully into the room through the cuffs and ankles of the coverall.
Due to the high variation in particle generation between individuals no performance classification exists and there is no limit value for emission, but choosing the lowest possible filtration rate is always recommended.
Protection from particle intrusion
When determining the level of protection from particle intrusion it is important to look at the Type 5 test results. The Type 5 test specifies the minimum requirements for chemical protective clothing resistant to penetration by airborne solid particles.
It is important to choose a coverall that offers the lowest level of inward leakage for the best possible protection
To test particle intrusion, the Type 5 test method uses sodium chloride particles at 0.6µm sizes suspended in a fine spray in a test chamber. The nine-minute test (three mins standing, three mins walking and three mins squatting) is repeated on 10 suits. To pass the test eight out of the 10 suits tested must have on average less than 15% inward leakage into the suits. This means coveralls that have passed the Type 5 test offer a certain level of protection against fine particulates. It is important to choose a coverall that offers the lowest level of inward leakage for the best possible protection when working with cytostatic drugs.
The importance of material
While most coveralls look similar, the material used makes a difference in determining the end protection level. There are three common types of material: Microporous Film (MPF), Spun Bond–Melt Blown–Spun Bond (SMS) and Tyvek.
When tested against BS 6909 these materials perform very differently. MPF (sometimes known as LMPF) is made using a spun bond polypropylene and a film of polyethylene. Due to the structure of the material it is not breathable and has a high particle shed count. SMS is a breathable material but has poor liquid repellency. Due to the short fibres in the material it sheds fibres quickly so is unsuitable for cleanroom environments.
Tyvek, manufactured only by DuPont, is made up of ultrafine endless high density polyethylene fibres using specific spinning and bonding technology. Because of the endless fibres it has a very low particle shed count.
Comfort is key
While protecting both the worker and the process is crucial, a further, important issue is having coveralls that are comfortable. Comfort is closely linked to protection – if workers are comfortable they are more willing to wear the protective garments and thus protection is heightened. Therefore garments should be designed to be durable enough to allow for a range of movement and flexibility, without compromising safety through ripped seams. At the same time, the fabric should offer sufficiently high levels of permeability to both air and water vapour to allow it to 'breathe'.
A range of solutions
When choosing protective coveralls to protect both the worker and the process it is always advisable to carry out a detailed analysis of the hazardous substance and of the working environment to ensure the right level of protection for the task. Tyvek and Tychem protective clothing offer a superior level of protection and exceed requirements for migrating particle efficiency and particle hold out, as well as offering comfortable, flexible protection.
Garments should be designed to be durable enough to allow for a range of movement and flexibility, without compromising safety through ripped seams
As with other ranges, protective clothing from DuPont is available in a variety of models to offer the right protection where needed; where additional protection is required, for example, where certain parts of the body may be more frequently or heavily exposed to the hazardous substance, accessories are available.
Reference
1. www.who.int/mediacentre/news/releases/2003/pr27/en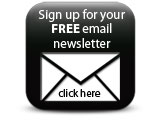 Tyvek, is a registered trademark of E. I. DuPont de Nemours and Company or its affiliates.
Featured Companies