Miriam Monge to join Sartorius Stedim Biotech as Director of Marketing for Integrated Solutions
Brings more than 20 years of experience to the role
Miriam Monge
Sartorius Stedim Biotech (SSB), an international pharma and biotech supplier, has appointed Miriam Monge as Director of Marketing for its Integrated Solutions unit, a new position.
Monge brings more than 20 years of experience in the biopharmaceutical manufacturing sector to the role. Most recently she was Vice President of Sales & Marketing at the consultancy Biopharm Services.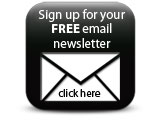 She is a committee member of the International Society for Pharmaceutical Engineering (ISPE) and one of the founders of the Global Disposable Community of Practice.
Companies