Micronclean gains BSI approval for new cleanroom
The sterile syringe packs produced by the UK manufacturer can now be sold to customers worldwide
Micronclean has announced that its new dedicated manufacturing cleanroom at Holly Road in Skegness, UK, has now obtained BSI approval.
This means that sterile syringe packs manufactured at this facility can now be sold to pharmaceutical companies around the world for use in drug manufacture.
Robert Parker, Micronclean MD, commented: "Micronclean is the market leader in the provision of sterile syringe packs for manufacturing pharmacy use and our new facility provides for better response times on our standard product offering."
This approval, a major step for Micronclean, follows an 18-month project worth £300,000. The investment included the building and fitting out of a dedicated manufacturing cleanroom at the Micronclean site in Skegness, and the recruitment of 10 permanent members of staff.
"Looking to the future we are embarking on a programme of customer focused product development so that we make the tailored products that our customers really need and value," Parker concluded.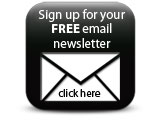 BSI is the UK's National Standards Body (NSB) and works with many different industries, businesses, governments and consumers to develop British, European and international standards.
Featured Companies