Micronclean buys cleanroom garment processing business
Micronclean has acquired CES, which was formally known as Countdown.
Following the closure of CES's Newcastle cleanroom garment processing plant in June, the company's UK cleanroom garment business was purchased and transferred by Micronclean Ltd ( Micronclean Newbury and Micronclean Skegness).
This ensured no disruption to customer's production and provided them with the highest level of quality, service and security available.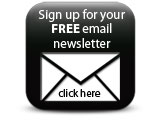 Micronclean provides a national full cleanroom garment processing service from ISO4, to ISO 7 classifications from it's 3 Lincolnshire plants, and Newbury locations. This includes garment hire processing, sterilisation, logistics, development, validation and consumables services.
Featured Companies