Micronclean announces new export manager
Jon Horton
Micronclean has announced that Jon Horton has joined Micronclean to take up the position of export manager.
Horton joins with Micronclean with not only a proven track record in sales in the cleaning and hygiene industry but also a history of working in export markets, achieving strong relationships and sustained growth.
Horton will be working with the companies' existing export division staff as Micronclean looks to expand the scale of its export division.
It aims to achieve this by building its existing distributors and joint ventures partners, developing new geographies and maximising the capacity of its new cleanroom laundry, which is currently under construction in Bangalore, India.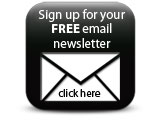 Micronclean currently operates three laundry sites and two manufacturing cleanrooms in Lincolnshire, UK.
Featured Companies