MicroVal certifies GreenLight TVC method
Automatically detects microbial contamination in food and drink samples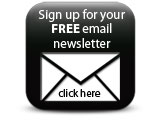 The GreenLight total viable count (TVC) method, which automatically detects microbial contamination in food and beverage samples, has been validated and certified by MicroVal for raw meats and poultry. The certification is valid for four years.

Based in The Netherlands, MicroVal validates and certifies alternative microbiological analysis methods according to EN-ISO 16140.

"After a successful launch in the US, the MicroVal certification will now enhance our ability to market GreenLight series instrumentation across Europe," says Richard Fernandes, chief executive of Luxcel Biosciences, based in Cork, Ireland, which developed the GreenLight technology.

"The rigorous independent testing that this methodology has gone through over the past two years gives European food processors the confidence to convert to faster, more efficient technology."

US instrumentation specialist Mocon has marketed the GreenLight technology in the US since 2010. AOAC International, in Gaithersburg, MD, which provides validation and conformity assessment of commercial and analytical methods, previously qualified the methodology.

As part of the MicroVal certification process, the microbial contamination methodology was tested at eight independent laboratories in five different European countries.

The GreenLight series provides same-day results in a cost-effective manner. Depending on the bacterial load, results can be obtained between minutes and 12 hours. This is more than ten times faster than the traditional agar plate or film methods, which typically require 48 to 72 hours to achieve a meaningful microbial count, says Mocon. Shorter testing cycles provide packers and processors with the potential to get their perishable food items to the consumer faster.

The GreenLight 910, 930 and 960 are available to handle a variety of throughput requirements. The series also targets company and laboratory microbial contamination testing requirements for seafood, dairy and produce.