Merck Millipore names new President and CEO
Dr Udit Batra will take the role on 15 May
Dr Udit Batra
Merck Millipore, the life science division of Merck, has appointed Udit Batra as its incoming President and CEO. Dr Batra will assume leadership on 15 May and will be based at the company's US headquarters in Massachusetts.
Dr Batra comes to Merck Millipore from the Consumer Health division of Merck KGaA, where he grew the business in established and emerging markets. He previously worked at Novartis Vaccines & Diagnostics, where he was Head of Global Public Health and Market Access. Prior to that, he held a number of executive management positions at Novartis, including global Head of Corporate Strategy and Country President for the Pharma Business in Australia.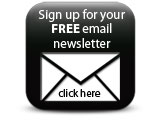 Dr Batra started his career as a research engineer at Merck & Co. In 2001, he joined McKinsey where he worked across the healthcare, consumer and nonprofit sectors as a senior engagement manager. In 2004, he was appointed global Brand Director for the Wound Care Franchise at Johnson & Johnson, before joining Novartis in 2006.
Companies