Medpharm makes two new appointments
Topical and transdermal delivery specialist MedPharm have announced the appointments of Dr Jon Lenn to the position of Chief Technology Officer (CTO) and Dr Haydn Sinclair to the role of VP of Pharmaceutical Quality with Global Responsibilities.
Jon Lenn, before being appointed CTO, was previously the Senior VP of US Operations where he led the creation and growth of MedPharm US subsidiary in RTP, North Carolina from its inception in 2016.
Lenn is well established as an authority in pharmaceutical development of topical products having started his career in Connetics before having roles of increasing responsibility in Stiefel and GlaxoSmithKline. In his new role, Lenn will be focused on coordinating MedPharm's technological innovation strategy particularly in the area of automation and performance testing to ensure MedPharm stays at the forefront of these scientific disciplines.
Haydn Sinclair is rejoining MedPharm to oversee all aspects of MedPharm's quality system, which encompasses both of MedPharm's sites in North Carolina, US and Guildford, UK. The capabilities of both sites are continuing to increase in parallel with MedPharm's growth as an organisation.
Sinclair will be responsible for ensuring that the quality system remains at the high standard expected by MedPharm's customers and is sufficiently flexible to accommodate the different requirements of formulation development, performance testing and clinical manufacture. Additionally, Sinclair will be responsible for maintaining all of MedPharm's quality accreditations including GLP and cGMP.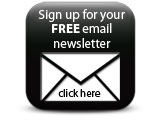 "These two appointments reflect MedPharm's desire to ensure we have the right people to lead all aspects of business as we continue to grow and offer more services to our clients," said Professpr Marc Brown, MedPharm's CSO and cofounder.
Companies