Medical colour monitor is suitable for a range of applications
Features a 60in screen with improved brightness and contrast
RadiForce LX600W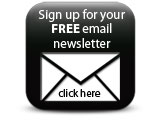 Eizo Nanao Corporation's RadiForce LX600W widescreen medical LCD colour monitor with an LED (light-emitting diode) backlight is for use in operating theatres (interventional radiology, cardiology, and surgery).

The product, which will be available from the Japanese manufacturer of high-end visual display products in the first quarter of 2012, features a 3,840 x 2,160 pixel native resolution and 60in screen. It is said to be the ideal solution for modern operating theatres where, increasingly, the integration of different imaging systems and multiple surgical disciplines in the same room (hybrid OR) requires variable solutions.

The new 8 megapixel monitor has an improved contrast ratio of 4000:1 and higher brightness values of 520cd/m2.

The RadiForce LX600W offers brightness uniformity across the entire screen and five integrated, calibrated look-up tables provide the highest display precision to meet the requirements of a broad array of applications.

In addition to the basic version, there is also a model with protective glass to protect the screen surface against damage, scratches and fluids, which simplifies cleaning and disinfection of the front of the monitor.

The RadiForce LX600W also requires fewer cooling fans, which is useful where air turbulence must be avoided, the firm says.

Visitors to next month's Medica 2011 in Düsseldorf, Germany, will be able to see the product for the first time.


Companies