MayAir secures major HVAC contract wins
The Chinese provider of air purification technology has secured new contracts for two major cleanrooms
MayAir's Industrial division has been awarded contracts for the supply and commissioning of its fan filtration units (FFUs) and for the provision of filters in two cleanroom projects. The first contract, expected to generate approximately US$11.9m of revenue, is with Tianma Micro-electronics, a company that manufactures and distributes display products used in wide ranging applications including smart phones, tablet PC's, smart wear, automotive, industrial and medical instrumentation. 
MayAir will provide Tianma with FFUs, filters and related cleanroom equipment for its factory located in Wuhan.
The company has also won a contract to supply Chongqing HKC Optoelectronics Technology with FFU's, filters and related cleanroom equipment for its factories in Chongqing to manufacture display solutions. This contract is expected to generate revenue of approximately US$7.9m. The directors expect that both projects will be completed during 2016.
Yap Wee Keong, Chief Executive Officer, MayAir Group, said: 'We are delighted to announce these contract wins as we continue in our drive to combat air pollution through innovation and technological advancement.'
He added: 'We continue to make excellent progress toward delivering MayAir's overall strategy to become a leading global provider of clean air solutions, and these contract wins underpin the Group's significant progress to date.'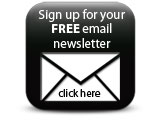 Founded in 2001, MayAir Group is a specialist provider of air purification technology for use in industrial cleanrooms, suppling large multinational manufacturers including Sony, Continental and Bosch.The Group's core business is FFUs and air filtering equipment for use in industrial cleanrooms. It also offers indoor clean air solutions for commercial and residential markets. 
Companies