MayAir Group raises £16.2m on the AIM
Three significant cleanroom projects are included in a current order book of US$33.6m
MayAir Group plc, a provider of air filtration and clean air technology in the industrial, commercial and residential markets, has raised £16.2m on the AIM through the placing of 12,475,000 new ordinary shares at 130p per share, capitalising MayAir at £55.2m.
MayAir is a market leader in providing solutions for use in industrial cleanrooms, and has supplied large multinational manufacturers such as OSRAM, Sony, York and SanDisk. The Group aims to develop, promote and expand into the commercial air purification systems and residential markets. Key commercial customers so far include Galaxy SOHO Beijing and Huawei.
The company will use the funds, plus existing cash, to assist with its growth, increase its R&D spending, and provide funds for the construction of a new primary manufacturing facility.
In the four-month period ended 30 April 2015, MayAir saw revenues increase by more than 90% to US$17.2m compared with $8.9m for the first quarter of 2014.
The Group's industrial segment has been awarded a new $6.3m contract by an unnamed existing customer. This is part of a larger contract for which the tender process is continuing with a total value anticipated to be in excess of $9m. With this new contract, the Group's current order book stands at $33.6m. A substantial proportion of this is underpinned by three significant cleanroom projects scheduled for completion during 2015.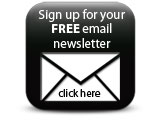 MayAir's Directors say the market for the global clean air industry has long-term, high-growth potential, and, while they expect further advances in the industrial sector, they anticipate that the commercial and residential sectors will see particularly strong growth, partly as a result of the increasing awareness of the negative health impact of polluted air.
Companies