Maximum cleanliness with new Smoothline impeller
Crevice-free design brings enhanced CIP performance
The highly polished Maxflo eliminates the need for threaded shaft sections
Chemineer's new Smoothline Maxflo impellers, which are made specifically for pharmaceuticals manufacturing, bring enhanced CIP performance due to their crevice-free design.
Maximising cleanliness and sterilisation between process batches, the Maxflo W bears all the hallmarks of Chemineer's 60 years of research and applied mixing application experience, including drainable surfaces and no exposed bolting.
The highly polished Maxflo also eliminates the need for threaded shaft sections that are difficult to keep straight. FDA-approved gaskets between every joint successfully eliminate cracks that could trap valuable product.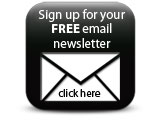 Removable components allow ease of installation through small openings, and the Maxflo W impeller is readily compatible with single piece shafts to ensure optimum straightness, efficient energy transmission and superior mixing performance.
Companies