Matts Ramstorp | BioTekPro
Monitoring | Cleaning | Design and Build | Regulatory
The CEO of the Swedish training and consultancy company looks back on 30 years in the business and argues the "know-why" is the real knowledge gap in the market
That Matts Ramstorp runs three businesses, all about cleanrooms, says a lot about him. Still, his profile as a cleanroom expert jumps out on whole new level when he tells me: "The know-how is extremely well supplied by companies, but today there is an enormous lack of 'know-why'. I think this will possibly come back to bite pharmaceutical companies soon."
Based in Malmo, in southern Sweden, Ramstorp has authored 17 publications on microbiology, sterility assurance and cleanroom management. He is the content provider in BioTekPro, the training and consulting company serving businesses in Nordic countries.
Ramstorp also lectures cleanroom technology and contamination control at the department of Aerosol Technology at Lund University; alma mater for his post-doctoral studies in Applied Biochemistry and Biotechnology.
Today fewer people are employed, less training time is allowed and less time is supplied in order to discuss the various issues at hand
Ramstorp's three decades in the industry started from work experience at a company collaborating with Pall Filtration. "[I served as] the technical advisor between the end-user and the supplier, trying to get their process working correctly," he tells me, noting he spent much time in end-users' cleanrooms. "I was amazed and thrilled of the possibility to create cleanliness greater than domestic cleanliness," he says.
Moving from academia to the cleanroom industry was seamless. In the early 90s, Ramstorp got involved with R3 Nordic, the cleanroom association in the region, and was responsible for the training offered within the organisation. He then became one of the training programme developers. So, with such a background, it seemed natural for Ramstorp to launch BioTekPro, but in a surprising turn of events, he reveals, the business was his wife's brainchild.
"My wife, Pia, is a registered nurse and had work intensively with oncology patient, as well as the preparation and administration of oncology drugs. We started BioTekPro in 1991," he explains.
The need for automation, robotics, isolators and other specialised technologies will revolutionise the cleanroom era
The next nine years saw the couple arrange several symposia in the Nordics and Europe, and in his role as president of the International Confederation of Contamination Control Societies (ICCCS) both collaborated in the organisation of the 2000 ICCCS symposium in Copenhagen. The same year Ramstorp decided to step down from R3 Nordic to exclusively focus on the family business.
Ramstorp says his wife is the one in the team always thinking outside the box, and both his daughter and son have followed with an entrepreneurial spirit. "All the development from a strategical point of view has been based on her ideas; for example, our yearly seminar, Tema Renrum, and the [launch] of our sister company, Rentforum (which in English can be translated to Clean Forum)," he notes. The newest business, M Clean Education, is an online training company focused on contamination control and cleanroom technology, and is run by Ramstorp's son, Johan.
Addressing the know-why
Two days are never the same in Ramstorp's agenda. One moment he could be training staff in a pharmaceutical facility about the gamut of GMP, standards and regulations, hygienic process design, and microbiology. He could then be at a client's site, troubleshooting the development of a user requirement specifications (URS) for a new cleanroom, or at his desk, writing an article for the RenaRum magazine, or a chapter for a book. Whatever the scene, Ramstorp is always mentoring for quality and best practices in the industry and he recognises teaching cleanroom technology is his passion.
"I like teaching because it is wonderful to communicate a subject that you really like and enjoy talking about," he says. "To do this in front of an audience and seeing that my 'storytelling' influences them, awaking their interest, is a fantastic feeling. I love it!" he enthuses.
The conversation fires up when we talk about training demands versus the knowledge gap he sees in the market. Thirty years ago, Ramstorp tells me, there was a need in the industry to get a proper "know-why" — the knowledge on the background of things. The "know-how", he says, was fulfilled by companies by training operators and middle management on how to perform their production process. "The knowledge that we supplied during the first ten years up until the millennium was the 'know-why'," he explains, noting the situation has changed ever since.
"[Today] fewer people are employed, less time is allowed for training, less time is supplied to the personnel in order to discuss the various issues at hand," he says, as he goes down memory lane. "At the end of the last century, we offered a stepwise training. Each course was for three days, and there were in total three-step, making in total nine days of training. We covered not only contamination control and cleanroom technology but also microbiology, hygienic process design, microfiltration, and the huge area of sterilisation. Today, normal operator training is a one-day course covering cleanroom technology at the most," he argues.
AI will be the next step in operator training. However, it will need to be very company-driven and specific
Ramstorp believes in breaking down the vast amount of information needed into training courses. The challenges, he says, is delivering this content so that it is easily understood while being interesting as well as stimulating. "The knowledge of operators is of vital importance," he says. "It is the operator that makes the product; it is the operator that knows the process and what might go wrong; it is the operator (with good enough knowledge) who can find ways to overcome problems; it is the operator that must report the findings, and have good enough knowledge and courage to be able and to dare to say it."
Man or machine
Speaking about how things were and the outlook for the industry in the future leads to a couple of hot topics for cleanroom professionals: reviewing the impact of cell and gene therapy, and the emergence of closed, controlled environment equipped with automation technology.
"New technologies must always have their time to get into balance with the way we normally work," Ramstorp tells me, adding that the time frame for adoption is one factor to consider. He emphasises, however, that information and training staff is paramount and should be done in such a way that operators see the advantages offered by all the newly developed technologies. "Once again, operators need knowledge," he says.
It was said that in 2015 all cleanrooms would be replaced by isolators, yet we all know that operators are still at work and that we still use cleanrooms
Ramstorp's next statement is equally eloquent. "The need for automation, robotics, isolators and other specialised technologies will revolutionise the cleanroom era," he tells me. Ramstorp argues that much of the development in the cell and gene therapy field will be of great help within the more traditional cleanroom sector.
I couldn't help but wonder whether he thinks cleanrooms will be replaced entirely, but the thought fades as he tells me of a series of anecdotes. "Back in 1989, I was at a symposium in Copenhagen where a speaker stated that at the beginning of the new millennium all cleanroom operators would be replaced by robots. Ten years later, attending a seminar, it was said that in 2015 all cleanrooms would be replaced by isolators, yet we all know that operators are still at work and that we still use cleanrooms."
Ramstorp is convinced that profitable operations where contamination control is a must are only possible when operators are valued. "The knowledge, skill and enthusiasm of the personnel working in and with cleanrooms is key to success," he concludes.
In my opinion
A contemporary man, Ramstorp favours the advantages that new technology can bring to the industry. His positive views on artificial intelligence (AI) as a tool for modern training is a testament to that. "I think that [AI] will be the next step in operator training. However, it will need to be very company-driven and specific," he warns.
Ramstorp believes AI could be used in other aspects of cleanroom technology, for example, by using face recognition as a means of a digital signature. "The world of AI is heavily discussed even though we know quite little of its capabilities. Time will tell us in what directions AI will guide us in its use," he says.
What do you think the industry needs to develop the market further?
The growth of the market will follow the development of new technology. The development of standards and guidelines also follows the same development but is always a couple of years behind, unfortunately.
I am totally convinced that the development of the cleanroom market for the future needs to understand that operators will be used even in the future and that the development of isolators, for example, will not make cleanrooms unnecessary.
Having worked with the Swedish trade organisation and the ICCCS, what's your view of the cleanroom industry today?
I think the cleanroom industry is working in the same way as it did 30 years ago. There is a tendency to cooperate more in some respects, but there are also matters that are kept totally isolated and not shared among colleagues in the business. I work quite close to PHSS (Pharmaceutical and Healthcare Sciences Society), and this is my platform when it comes to cooperation and sharing knowledge and thoughts. The Nordic cleanroom organisation has not got the same network capacity, and, in my opinion, the ICCCS is too large and "anonymous" organisation to have an impact on the industry.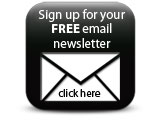 The same goes for the work that you perform within Cleanroom Technology. Your annual event attracts quite a lot of attendance, and I think this is because you have the same intention and target as we do within our group of companies as well as PHSS: to deliver knowledge, and especially knowledge that is interesting, up to date, and presented in such a way that it is easy to absorb and make practical use of.
Companies