Matan finishes facility and leases to pharma firm for build out
Design and Build | Pharmaceuticals
The US company's Progress Labs initiative will see the facility leased to be built out with packaging lines, labs, and cleanrooms
Matan Companies has announced the signing of a long-term lease at its Parkway 66 property, which was delivered in late 2020 on Cushing Road in Manassas, Virginia.
Deeper roots continue to grow from Matan's Progress Labs initiative with the signing of a 79,000 sqft lease with Granules Pharmaceuticals who will build out packaging lines, labs, and cleanrooms for their pharmaceutical distribution business.
Progress Labs is a development initiative created by the Matan Companies to bring over two million sqft of speculative biomanufacturing-ready space to the Washington DC Metro region over the next three years. The buildings are all designed with biotech users in mind, boasting enhanced utilities and commercial ceiling heights, as well as significant column spacing and floor loads to support their mezzanine requirements.
The buildings are all designed with biotech users in mind
"Delivering a new building speculatively in the midst of a pandemic presented challenges as Parkway 66 came on-line in late 2020. Yet despite those challenges we saw a strong demand for high-end high-bay product in Manassas," said Brad Benna of the Matan Companies. "These two leases, with a third on the way, will take the building to full occupancy and prove that hypothesis was correct. With the momentum of these successes we are expanding further in Prince William County and hope to welcome more users of all types, especially as we continue to see success with Progress Labs, a massive job creator for the entire region."
The state-of-the-art 189,787 sqft Parkway 66 building features 32' clear ceiling height, 40' x 40' column spacing, a 50' speed bay, 120' truck court, LED lighting, an ESFR sprinkler system and ample parking for employees and trailers. Located at the intersection of I-66 and Rt. 234, directly adjacent to FedEx Ground's distribution hub, Parkway 66 is immediately accessible to all points in Northern Virginia and the Washington, DC metro region.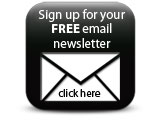 Matan acquired the 13.56-acre site in September 2019, construction began in October 2019, and the building delivered in late 2020.
Companies