Marchesini Group will showcase its Extrafill again at Interphex 2017
The company is showing the robotic monobloc Extrafill — syringe filler with robotic arm – for a second time, after its success at last year's Interphex
Marchesini Extrafill with robotic arm
Marchesini Group will be returning to the Jacob K. Javits Center in New York for the new edition of the premier pharmaceutical, biotechnology and medical device development and manufacturing eventin the US.
Marchesini is anticipating a well-attended booth especially with the additional attraction of the new Extrafill Syringe Filler at the trade show.
Extrafill is made in Marchesini's facility in Siena. It is a device to fill and stopper nested syringes. It has been developed to meet the growing demands of packaging disposable pre-filled syringes in the North American market.
Extrafill is a compact machine, designed to accommodate from two to five filling and stoppering stations and can produce up to 12,000 pieces per hour.
Batching precision is guaranteed by systems that centre the syringes and protect them during the filling phase to avoid contamination and to ensure a sterile process.
Extrafill is equipped with rotating piston pumps and a statistical batch control weighing system.
All the production phases are integrated in one monobloc unit designed to combine the two tub opening and syringe filling/stoppering operations under one isolator.
The Extrafill has a robotic arm, a gripper system that moves like a human hand. The arm peels off the Tyvek protective film and pushes the tub of syringes onto a loading belt to continue towards the filling and stoppering stations.
Marchesini's booth will be staffed by technical experts from the factory as well as the experienced team from our US office, which is now celebrating its 25th anniversary in West Caldwell, New Jersey.
"Interphex is really one of the 'best-in-class' meeting places in the world" said Roger Toll, Executive Vice President ofMarchesini Group USA.
"This year again, we will answer all customer enquiries about aseptic and packaging areas of the industry. We are expecting even more visitors than last year".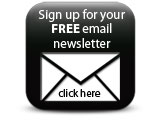 Companies