Mann+Hummel buys air filtration specialist Vokes Air from private equity
Expands industrial filtration business by adding HVAC and gas turbine filters
The Mann+Hummel Group, a German filtration specialist in the automotive and mechanical engineering industries, has bought Vokes Air from private equity firm The Riverside Company.
Based in Sweden, Vokes Air is a filtration solutions provider which produces and distributes filters for indoor and process air purification. The company employs 400 people in Europe, mainly in Germany, Sweden, and the UK.
With this acquisition, Mann+Hummel is expanding its presence in filtration markets outside the automobile industry.
No financial details have been revealed.
'With Vokes Air, we enter a new market with great potential,' said Alfred Weber, CEO of Mann+Hummel. 'This acquisition creates new chances for both the companies and the employees.'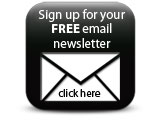 The HVAC segment (Heating, Ventilation, Air Conditioning) accounts for approximately a 15% share in the global filtration market. This segment belongs to the mega-trend of 'air purification', which has a growing importance for medical and industrial applications, for example, in meeting the requirements of cleanrooms.
Companies