Mach-Aire awarded major contract by Brookfield Multiplex
Design and Build | Pharmaceuticals
The contract involves the build of an pharmaceutical aseptic facility
State of the art healthcare facilities for NHS Greater Glasgow and Clyde are due to be completed in 2015
Mach-Aire has been awarded a major aseptic cleanroom contract by Brookfield Multiplex, the company responsible for the design and construction of the New South Glasgow Hospitals, which is due to be completed in Spring 2015.
Mach-Aire has been appointed to provide a turnkey solution; building, commissioning and validating a complex aseptic pharmaceutical facility within the new hospital. Once complete, the facility will be used to prepare and dispense cytotoxic and non cytotoxic medication for the treatment of patients.
In addition to building and commissioning the aseptic pharmaceutical facility, Mach-Aire will also design, build and install two negative pressure isolators, six laminar flow cabinets and six Class 2 Safety cabinets.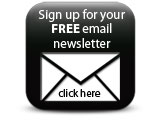 Richard Phillips, Cleanroom Product Manager, Mach-Aire, said: 'We are pleased to have the opportunity to work with Brookfield Multiplex on this exciting project, providing a high quality solution for this state of the art healthcare facility.'
Companies