MTD to double cleanroom space
The micro medical device manufacturer plans for a 12,000 sq. ft facility expansion
MTD Micro Molding, a US-based micro injection moulding company solely dedicated to the medical device industry, has announced plans for a 12,000-square-foot expansion at its headquarters plant in Charlton, Massachusetts.
"The company has been growing steadily for many years and we are simply outgrowing our space," Gary Hulecki, Executive Vice President, told CT.
Hulecki said increased demand for the services the company provide is driving recent growth and the need to expand. The current building is 16,500-square-foot.
MTD Micro Molding operates a 3,000-square-foot of cleanroom production. The facility is ISO Class 8.
"The expansion plan will effectively double the existing cleanroom space and moulding capacity in the Charlton facility," Hulecki explained.
MTD Micro Molding has been in operations for 45 years. The company initially focused on making connector moulds for the electronics Industry and gradually developed to its current expertise in microinjection moulding.
"2017 was the best year for MTD in terms of growth and profitability that the company has had in the past five years," Hulecki said. He told CT the company expects to see continued growth in 2018.
Gary Hulecki
Hulecki told CT that its company has developed a unique capability in moulding bioabsorbable materials.
"MTD has been micro-moulding bioabsorbable medical components for 15 years and has worked with numerous types of bioabsorbable polymers," Hulecki explained.
He continued: "This has enabled us to become a strategic supplier and partner for medical OEMs designing leading-edge resorbable products in the orthopaedic and drug delivery markets."
As of January 2018, MTD is FDA registered to offer final packaging and labelling services to be a single source supplier for producing ultra-precise micro-components for the medical device industry.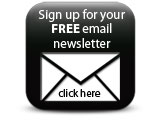 Looking ahead, MTD has plans to advance its tooling capability further by bringing in a new wire EDM machine this quarter. Hulecki claimed the unit would be the first of its kind to be used in North America.
Companies