Lubrizol LifeSciences spends $10m on silicone operations at Vesta
The expansion will house product development, cellular manufacturing and production lines, as well as Class 7 & 8 cleanrooms for the production of implants and drug-eluting devices
Vesta provides high-quality manufacturing for silicone implants and finished medical devices
The Lubrizol Corporation's LifeSciences business is investing US$10 million for a significant capacity expansion at its silicone contract manufacturing site in Franklin, Wisconsin.
This investment strengthens the company's silicone business by adding 71,000 ft2 of space that complements the existing 126,000 ft2 operation. Previously, in 2010, Vesta more than doubled its footprint at this location; the current expansion supports LifeSciences' long-term growth strategy to provide high-quality manufacturing for silicone implants and finished medical devices.
Uwe Winzen, general manager, Lubrizol LifeSciences said: "With a long history of polymer expertise combined with recent investments, Lubrizol LifeSciences is positioned to offer full-service development for the next generation of medical devices, as well as long-term implantable and drug-eluting device innovations."
This expansion adds 71,000 ft2 of new space featuring product development, cellular manufacturing, and high-efficiency production lines, as well as separate Class 7 & 8 cleanroom space for the production of implants and drug-eluting devices. The expansion allows LifeSciences to capitalise on the strong local labour pool and technical expertise offered in the Wisconsin area.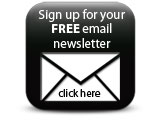 "This new space covers immediate short-term needs, but also provides room for growth in the future," stauid Mark Stuart, general manager, Vesta. "Companies looking for a world-class, efficient contract manufacturing partner can choose us knowing that we are a sustainable partner for their long term growth."