Lonza to showcase solutions for enhanced QC testing at SLAS2018
From 3–7 February, Lonza will exhibit at SLAS2018, the annual show hosted by the Society for Laboratory Automation and Screening, in San Diego, CA, US
At Booth 534, Lonza will showcase how its automated QC testing solutions and Nucleofector Devices can increase efficiency and throughput in the drug development process. In addition, Lonza is supporting a roundtable discussion on advanced in vitro cancer models for drug discovery and development.
Lonza's QC testing experts will be on hand to demonstrate how the WinKQCLTM Endotoxin Detection and Analysis Software can interface with multiple robotic systems to provide a single database for data storage, management and reporting that complies with data- integrity regulations.
The team will also demonstrate how Lonza's MODATM Solution can automate environmental monitoring, product testing and trending to help laboratories to move away from labor-intensive and error-prone paper reporting.
The company will also showcase how its Nucleofector Technology enables efficient, sterile transfection of primary cells, stem cells and cell types that previously have been difficult to transfect.
On 5 February, from 12:30 pm to 2:30 pm in Room #3, Lonza is also supporting a roundtable discussion on in vitro cancer models for drug discovery and development. Following some presentations a panel discussion will focus on the current trends and challenges with using the latest in vitro technologies for cancer research.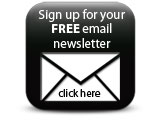 More information about Lonza's roundtable discussion can be found at: www.eventscribe.com/2018/SLAS2018/
Companies