Lonza completes GMP cleanroom at Texas operations
To support viral vector and viral vaccine projects
Lonza, a Swiss supplier to the pharmaceutical, life science and healthcare industries industry, has completed its new GMP cleanroom at its Houston, Texas, US operations, which will accommodate growth in its viral manufacturing operation.
The cleanroom supports multiple types of viral vector and viral vaccine projects, with working volumes up to 2,000 litres.
Lonza has been trying to build its viral business since entering the sector in 2010 with the acquisition of Vivante GMP Solutions of Texas.
Last month Lonza signed a manufacturing agreement with Avalanche Biotechnologies in the US to focus on process development and scale-up efforts for the manufacturing of adeno-associated viral (AAV) vectors.
'Since Lonza made the strategic decision to enter the viral manufacturing space less than two years ago, we have seen tremendous business growth,' said David Enloe, Lonza's head of viral-based therapeutics.
'Many of our clients' projects require higher working volumes than the gene therapy space has historically seen. This facility, along with the additions we've made to our process development and GMP manufacturing teams and the numerous other improvements made to our infrastructure and capabilities, will allow our clients to entrust their therapeutic and viral vaccine projects to Lonza from the early clinical phases up to commercial supply.'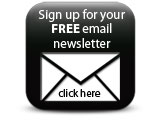 Lonza announced the launch of this project in May 2011.
Companies