Lighthouse presents at NASA contamination workshop
Jason Kelly, Director of Systems, presented two lectures at the the 2017 NASA Contamination, Coatings, Materials, and Planetary Protection (CCMPP) Workshop in Greenbelt, Maryland on 18-20 July
Jason Kelly
Lighthouse Worldwide Solutions presented at the 2017 NASA Contamination, Coatings, Materials, and Planetary Protection (CCMPP) Workshop, which brings together contamination, coatings, materials, and planetary protection engineers from all over the world to share knowledge collaborate on ideas, and examine new technologies for the betterment of space missions.
This biennial event was hosted at NASA Goddard Space Flight Center in Greenbelt, Maryland from 18–20 July, 2017. Jason Kelly, Director of Systems, presented to NASA with two lectures. The first one titled: "What comprises a Real-Time Monitoring System".
The second presentation was a keynote presentation on "The Changing World of Cleanroom Standards: Updates to ISO 14644-1 and ISO 14644-2".
There was about 100 attendees and both presentations were a success.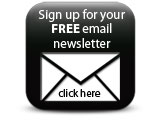 Interested in finding out more about Lighthouse Worldwide Solutions click here
Featured Companies