Life science business accelerator Start Codon launches in Cambridge
Early-stage startup companies are invited to apply for up to £250k in funding
Keystone investors including Cambridge Innovation Capital, Babraham Bioscience Technologies, Roche's Genentech, Dr Jonathan Milner and Dr Ian Tomlinson are backing the launch of Start Codon, a new strategic initiative aimed at driving the translation of world-class research into commercially successful companies.
Start Codon will identify and recruit high potential life science and healthcare companies from across the UK and beyond, provide seed-funding, and leverage resources of the Cambridge Cluster to reduce risk and prepare them for a successful Series A fundraise.
The accelerator will be the first within the Cambridge Cluster to provide life science startups with up to £250k in funding, a full-time dedicated team of experienced and active mentors, and office and lab space located at the Milner Therapeutics Institute.
Initially, Start Codon will invest in and support up to 50 startup companies over the next five years.
The executive team is led by Dr Jason Mellad, previously CEO of Cambridge Epigenetix, and Dr Ian Tomlinson has been appointed Chairman of the Start Codon Board. Mellad transformed Cambridge Epigenetix into a liquid biopsy diagnostic development firm via obtaining broad and exclusive patent rights to the use of epigenetic biomarker 5hmC in cancer diagnostics and leading a successful Series C fundraise of about $30m. he brings over a decade of experience in product development and commercialisation, building and managing cross-disciplinary teams, intellectual property protection and exploitation, and closing deals with strategic biotech and pharma partners.
Dr Ian Tomlinson has been appointed Chairman of the Start Codon Board. Dr Tomlinson is also Chairman of Apollo Therapeutics and the Stevenage Bioscience Catalyst. He has over 25 years of experience in the life sciences sector from academic research to biotech start-up to big pharma.
He founded Domantis Limited with Sir Gregory Winter, which was acquired by GSK in 2006 for $454 million. He then served as Senior VP, Head of Worldwide Business Development and Head of Biopharm R&D at GSK.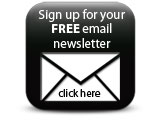 Dr Mellad and Dr Tomlinson will be joined by Michael Anstey of Cambridge Innovation Capital, Jo Parfrey and Jonathan Milner as Directors of Start Codon.
Companies