Life Threads appoints Evidence Medical as distributor in Sub-Saharan Africa
For the company's antimicrobial and fluid repellent medical garments and linens
Life Threads has named Evidence Medical, a South Africa-based company focused on infection prevention and control in healthcare settings, as the exclusive distributor of its antimicrobial medical clothing for sub-Saharan Africa.
Headquartered in Johannesburg, Evidence Medical will be distributing LifeThreads' antimicrobial medical clothing, including lab coats, scrubs, scrub warm-up jackets, patient gowns and linens, in 25 countries including South Africa, Nigeria, Kenya, Angola, and Mauritius.
New York, US-based LifeThreads manufactures professional and patient medical apparel and linens treated with an EPA-registered antimicrobial active ingredient that has been shown to inhibit the growth of bacteria concentrations by 99.99% on the surface of the fabric.
'Approximately one in seven patients entering a South African hospital is at high risk of acquiring a healthcare-associated infection (HAI),' said Marcél du Toit, Managing Director and founder of Evidence Medical. 'We believe every healthcare professional and patient deserves to be protected against these often fatal infections.'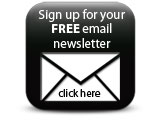 Karan Jhunjhunwala, CEO and founder of LifeThreads, added: 'Soft surfaces, such as clothing and textiles, make up a significant portion of a patient's contact environment and may contain bacteria that contribute to the spread of HAIs. LifeThreads' garments offer the most effective protection, comfort and style on the market.'
Companies