LifeThreads forms partnership with PureTex Solutions
To offer its antimicrobial medical clothing on a rental basis
LifeThreads has formed a partnership with PureTex Solutions, a Florida, US-based medical laundry and uniform rental company, to offer the company's antimicrobial, medical clothing on a rental basis to the healthcare industry.
Last month, LifeThreads introduced its medical clothing, which is treated with an EPA-registered antimicrobial active ingredient that protects the fabric from harmful pathogens found within institutional medical environments.
Orlando-based PureTex Solutions provides linen, healthcare clothing and other ancillary products for the healthcare industry. It offers high quality, hygienically processed, technologically advanced uniforms and textiles on a rental basis.
'We're partnering with PureTex Solutions to offer our products via a rental model that we believe will revolutionise the healthcare laundry industry,' said Karan Jhunjhunwala, founder and CEO of LifeThreads.
Craig Mayo, CEO of PureTex Solutions, added: 'LifeThreads' commitment to lowering the number of healthcare-associated infections by targeting soft surfaces and innovation in technology makes it a natural partner for us.
'Combining antimicrobial treated garments with advanced laundering processes means our clients receive high-quality textiles and peace of mind knowing they are making a difference in the health of their patients.'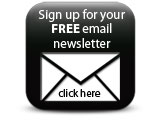 PureTex Solutions currently services the Florida region and has plans to expand nationwide.
Companies