Lakeland Industries promotes CEO and moves headquarters
The CEO of Lakeland has been promoted to Executive Chairmans and the COO has been promoted to CEO
Lakeland Industries has announced changes to its executive management team and the relocation of the company's corporate headquarters.
The global PPE manufacturer has appointed Christopher Ryan, Lakeland's CEO since 2003, as the company's Board of Directors to the newly created position of Executive Chairman. Charles Roberson, Lakeland's Chief Operating Officer since 2019 and a member of the company's management team since 2004, will succeed Ryan as CEO, effective 1 February 2020.
Roberson will, concurrently, be appointed to the company's Board of Directors, bringing the total membership to six.
The COO position will remain vacant for the time being, as the company evaluates the need for this post. John Kreft, the company's Chairman since 2016 and Board member since 2004, will remain on the Board and continue as the Lead Independent Director and Audit Committee Chairman.
Commenting on the new executive leadership structure, Kreft said: "We congratulate Chris and Charlie on their new roles within Lakeland. Both have been instrumental to Lakeland's success across the PPE industry and have demonstrated unparalleled leadership within our organisation.
On Ryan, Keft said: "Since his initial involvement through a venture investment in 1984 - stock that he continues to hold to this day, while adding to his stake to become the single largest individual investor in the company - Chris has been the architect of Lakeland's global expansion, resulting in our numerous domestic and international market-leading positions. We are grateful for his many contributions and stewardship over three and a half decades of service."
Ryan said: "Since joining the company, Charlie has proven himself to be a vital part of Lakeland, rising to any and all challenges faced as our Chief Operating Officer. He has played a pivotal role in driving market-leading growth, improving our already-strong financial performance, successfully implementing new information systems and other technological advancements, and focusing our product development and geographic expansion efforts as part of our margin improvement strategy. Charlie's impact has been felt throughout Lakeland and our entire industry, which ideally positions him to become our next CEO."
Commensurate with the aforementioned executive leadership changes, the company will relocate its corporate headquarters from Ronkonkoma, NY to Decatur, AL.
Most of Lakeland's US administrative, warehouse and manufacturing operations have already been located to Decatur. The six employees working in New York will remain with the company, but the office will be closed.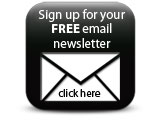 The relocation is expected to result in a reduction of general and administrative expense of approximately $150,000.
Companies