LC Packaging opens second production facility in Bangladesh
Design and Build | Food | Pharmaceuticals
The facility makes flexible intermediate bulk containers(FIBC) aimed at doubling capacity for the food and pharma industries
LC Packaging opened its second Dutch-Bangla Pack flexible intermediate bulk container (FIBC) production facility in Bangladesh. The new facility creates 650 high-quality jobs and includes a 4,000 sqm cleanroom that will enable the facility to double annual production capacity of Food Safe and Pharma Clean FIBCs.
Dutch-Bangla Pack (DBPL) is an equal joint venture between LC Packaging and local Bangladeshi shareholders. The expansion was mainly fueled by growing demand in the market and continuous investments in sales and distribution activities at LC Packaging in Europa, Africa and beyond.
In addition, the commitment of the shareholders to the growth of the company is a key driver in the business expansion.
Food Safe and Pharma Clean
Abdul Mumit, Managing Director of Dutch-Bangla Pack, said: "We see demand especially growing in value-added FIBCs in the food and pharmaceuticals industries. Our facility is highly qualified to produce these Food Safe and Pharma Clean FIBCs."
The facility began FIBC production in 2008 and recently, DBPL has received a prolongation of their certification for the manufacturing of FIBCs for the high care food segment. This reflects the company's investments in cleanrooms and the Foodsafe Assurance Program.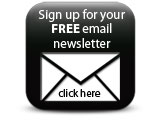 The new facility is also expected to create a total of 650 additional high-quality jobs. The first 230 employees have already been engaged at the new facility. Abdul Mumit: "A significant feature of DBPL is that the job creation is aimed not just at manual production, but also value-added functions. Both product and process-based R&D is carried out in Bangladesh, with critical support and collaboration from LC Packaging headquarters in The Netherlands."