Kroger recalls fresh produce following suspected contamination
Kroger has recalled some of its fresh fruit products following suspected Salmonella contamination
Kroger is removing some of its fresh fruit products from shelves in its stores following a spate of illnesses.
The Cincinnati-based retailer withdrew pre cut cantaloupe, watermelon and melon mixes from its stores in Indiana and Michigan after the products were linked to possible contamination from a strain of Salmonella Adelaide.
The US Centers for Disease Control and Food and Drug Administration (FDA) notified Kroger 7 June that multiple illnesses had been reported related to the products sold in select Kroger, Jay C, Owen's and Pay Less stores that were provided by a third-party supplier.
While the illnesses were reported before 28 May and shelf life for the products is limited, Kroger immediately removed the products from the shelf and temporarily suspended shipment of new products from the impacted supplier who is cooperating with an ongoing investigation.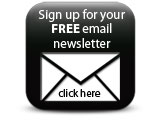 Other pre cut fruit is still available in Kroger stores.
Companies