Kimberly Clark Professional makes a promotion
Donna McPherson becomes EMEA Vice President
Donna McPherson
Kimberly Clark Professional has appointed Donna McPherson as its new EMEA Vice President. She took up the role on 1 April 2013.
McPherson, formerly Director of Sales for EMEA, replaced Tony Moore, who has retired after nearly 27 years of service with Kimberly-Clark Corporation.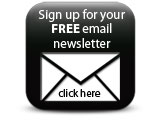 McPherson has been with Kimberly Clark Professional for 17 years. She has been living in the UK since 2010 and has worked in a variety of roles, including sales, marketing and product supply.
Featured Companies