Kimberly Clark Professional appoints regional sales leader
Cleaning | Microbiology | Regulatory
Stephen Kerr will oversee workplace safety and washroom businesses
Kimberly Clark Professional, a global supplier of hygiene and safety products, has appointed Stephen Kerr as its new regional sales leader for the UK, Ireland, the Netherlands, Belgium and Luxembourg.

Kerr takes responsibility for overseeing the company's workplace safety and washroom businesses. He will be based out of Kimberly Clark Professional UK offices at King's Hill, Kent.

Stephen Kerr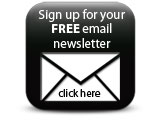 Kerr first joined the firm as a territory salesman in 1986 after graduating from the University of Stirling. In 1997, having risen to sales manager, he left to become a director of Scotland-based distributor Unico.

In 2004, he left Unico to set up his own consultancy business and run for Parliament, before rejoining Kimberly-Clark two years later to oversee key accounts and distributor accounts for the UK and Ireland business.

In 2008, Kerr was appointed European key account manager for Bunzl, one of Kimberly Clark Professional's customers, a position he held until taking up his new role.


Featured Companies