Kimberly-Clark tackles the recycling of cleanroom waste
Partners TerraCycle, which moves into business-to-business market for the first time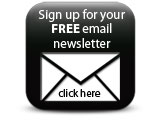 Kimberly-Clark Professional, a supplier of contamination control solutions for laboratories and cleanrooms, has joined forces with TerraCycle to help pharmaceutical manufacturing facilities recycle cleanroom garments, including coveralls, hoods, boot covers, hair nets and masks.

Through the collaboration, Kimberly-Clark Professional says it will become among the first to implement a large-scale recycling programme for non-traditional cleanroom waste streams, and TerraCycle will make its first venture into the business-to-business market.

Trenton, NJ, US-based TerraCycle's purpose is to create national recycling systems for previously non-recyclable or hard-to-recycle waste. TerraCycle then converts this waste into a wide variety of products and materials.

"We are constantly looking to offer our customers innovations that will positively impact on their productivity and profitability while preserving the environment," said Heather Torrey, scientific customer and channel marketing manager, Global Scientific Business at Kimberly-Clark Professional.

"The recycling programme with TerraCycle further extends our sustainability initiatives, saving time, materials and ultimately money."

Tom Szaky, founder and ceo of TerraCycle, added: "Providing end-of-life solutions for previously difficult-to-recycle items from cleanrooms is an exciting new direction for TerraCycle and could have massive industry wide impact."

Kimberly-Clark Professional customers can order this new recycling programme through approved distributors. The package for customers will include shipping, shipping materials, training materials, and all return shipping of the recycling package.

TerraCycle will collect, convert and resell all waste materials as either bulk plastics or eco-friendly consumer products, and the company's barcode system will allow Kimberly-Clark Professional to track waste reduction and report that information back to each facility.


Featured Companies
See also