Kelvin Reinraumsysteme wins huge Netherlands university contract
The University of Groningen in the Netherlands has awarded the contract for cleanrooms in its new Feringa building to the German cleanroom builder
Cleanroom locations in the Feringa Building
The University of Groningen in the Netherlands has awarded the contract for cleanrooms in its new Feringa building to German cleanroom builder, Kelvin Reinraumsysteme.
The building is part of the Rijksuniversiteit Groningen and owes its name to Prof Dr Ben Feringa, a Nobel Laureate in Chemistry. The new building is being made for the Faculty of Science and Engineering
Kelvin Reinraumsysteme, as a specialist in the cleanroom industry that uses BIM (Building Information Modelling), has been commissioned as a general contractor for the cleanrooms. In this role, the company will be responsible for the realisation of two cleanrooms on the ground floor of the cleanroom. In these rooms with very high air purity, the university conducts research in the areas of aerospace, nanotechnology, semiconductors and nanolithography, among others.
In Phase 1 (building section 5615) there will be about 500 sqm of cleanrooms in the building that totals 64,000 sqm. These will be used by the Zernike Institute for Advanced Materials and the Stratingh Institute for Chemistry. In construction phase 2 (building section 5611), the SRON Institute for Space Research will have some 150 sqm of cleanroom space.
In the specs for the building it also states that it will supply 900 sqm of solar panels, and no natural gas.
Kelvin Reinraumsysteme believes the challenge in this project lies in the technical implementation and the holistic implementation of the BIM method from A to Z.
"We look forward to building the cleanrooms in one of the largest and most impressive university buildings in the Netherlands over the next few years," stated Kelvin Reinraumsysteme.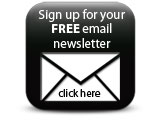 Kelvin RRS is an international company with headquarters in Augsburg. In its core business, it offers advice, planning, assembly and services for the extensive cleanroom technology sector as well as for the areas of refrigeration/air conditioning, ventilation and MSR technology.
Companies