Katek Group steps into the Euro-Asian market with subsidiaries
The Germany-based group has established two subsidiaries in Malaysia and Singapore for local cleanroom production of electronic prototypes
With the establishment of beflex Malaysia and Katek Singapore, the Katek Group has continued its growth course with two strategic subsidiaries in Asia.
With the new openings, the Germany-based group lays a significant foundation for electronics development and manufacturing in an international context.
"The openings of the Katek locations in Asia are an important strategic step for us. Companies are looking for a partner in the field of rapid prototyping who can combine the necessary know-how for high-tech electronics with local requirements, especially outside Europe. Especially in industries like e-Mobility, healthcare and semiconductor," said Rainer Koppitz, CEO of Katek SE.
"We observe a broader value creation for electronic products in the Asian region, which also includes development and design. By opening the new locations, we offer our broad range of services to both our European and Asian customers with a high level of local expertise," Golo Wahl, Group Director Business Development at Katek SE, said. "In the localisation of value creation lays a high potential for the future."
Through the new locations, the Katek Group and its beflex brand are creating relevant synergies in the prototyping segment. The focus is on high-quality prototyping and the subsequent production of small batches, primarily with batch sizes of about 500 pieces in the high-mix area and for 1,000 to 2,000 batch sizes in the low-mix area.
"We are a strong partner for our customers in miniaturisation and industrialisation with the goal of rapid transition to series production," said Jens Arnold.
Unlike competitors, the production of prototypes at beflex takes place under cleanroom conditions
Unlike competitors, the production of prototypes at beflex takes place under cleanroom conditions. "By closing the gap between prototyping and series production, our customers have the advantage of being able to make optimisations for series production in the early design phase," explains Jens Arnold.
Manufacturing is carried out at the Penang site, the capital of Malaysia, in accordance with the quality standards of industry standard 9001 and ISO 13485 for medical technology products.
Security of supply
The fact that the electronics industry sometimes must contend with volatile market events is demonstrated by the shortage of components that has prevailed worldwide for some time.
Here, the size and market presence of the Katek Group is an advantage, as higher purchasing volumes can be generated and access to components that are difficult to procure worldwide is facilitated.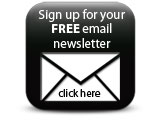 At the same time, the "local-for-local" approach is strengthened with the International Purchase Office, as Katek Singapore acts as a sourcing centre for beflex Malaysia with the aim of building a resilient supply chain to serve Euro-Asian customers in the best possible way.