KEK and Dittel unveil folding trolley
New cleanroom cart has been designed to house measuring instruments and equipment for use in inspections and qualification measurements
KEK GmbH, a German stainless steel manufacturer has announced the launch of a newly designed folding inspection trolley. The new product development results from the initiative of Dittel Engineering, the cleanroom specialist.
In just a few iteration steps, a transport trolley has been designed to house measuring instruments and equipment for use in inspections and qualification measurements. The peculiarity of this folding trolley is that it can be folded with two movements.
The new design allows the user to carry the trolley without problems in a car or van. The trolley's dimensions have been optimised so that when folded it can be wrapped and welded into a transport tube made of cleanroom foil.
This means that the cleaned transport trolley is protected during transport against contamination and therefore largely prevents the entrainment of contamination in the cleanroom at the customer ́s site. Expenditure for cleaning in terms of cost and effort when introduced into the cleanroom thus remains minimal.
The simple, functional design makes the folding trolley a sturdy and durable furniture.
Georg Muller, head of project management, laboratory/cleanroom, at KEK, commented: "Sometimes it is the smaller things that make everyday life in a cleanroom more effective. Nevertheless, the project stands for Dittel's own claim of 'cleanroom technology in perfection' and reflects in the same way that the products of KEK GmbH are 'timeless'."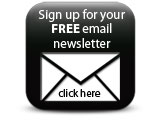 The folding inspection trolley also features conductive castors, easy cleaning thanks to smooth and round surfaces and fast tool-free assembly. A circumferential bead on the lower bottom prevents small parts from falling, the free ends of the rods allow the holding of tubes / cables.
Companies