KCP launches RightCycle cleanroom clothing recycling scheme in UK and Germany
Programme recycles single-use cleanroom and laboratory gloves and garments
Kimberly-Clark Professional has launched the RightCycle initiative across the EMEA region that enables cleanroom and laboratory operators to recycle their used protective garments. This follows a successful launch in the US earlier this year.
RightCycle makes it easy to dispose of coveralls, gloves, hoods, boot covers and hairnets in a sustainable manner. The used items are simply placed in a RightCycle collection box or the operator's own box. Full boxes are assembled onto pallets and collected by Kimberly-Clark Professional's programme partner TerraCycle.
Launched initially in the UK and Germany as a one-year pilot scheme, the firm says RightCycle is the first large-scale recycling solution for this kind of waste, offering companies an opportunity to reduce landfill waste streams and enhance their sustainability efforts. After the used garments are collected, they are turned into raw materials to create eco-friendly consumer products such as plastic chairs.
The RightCycle programme takes recycling to a new level – beyond downcycling, upcycling and other approaches
Ruud Sleumer, Customer Marketing Manager at Kimberly-Clark Professional, said: 'Our cleanroom and laboratory customers have ambitious sustainability goals, yet often struggle with where and how to get started. Our innovative RightCycle programme offers a powerful and easy way for them to exceed their solid waste reduction goals, while helping to make their workplaces healthier, safer and more productive.'
The RightCycle programme supports the 'Planet' pillar of the three-pronged Kimberly-Clark Corporation Sustainability 2015 vision, which also encompasses 'People' and 'Products'. Under each of the three pillars, the company is working towards meeting a range of demanding targets that will make a major difference to the sustainability of its operations and, potentially, affect millions of people's lives for the better.
Sleumer added: 'The RightCycle programme takes recycling to a new level – beyond downcycling, upcycling and other approaches – by making it easy to recycle pharmaceutical cleanroom and laboratory garments that used to be very difficult to dispose of sustainably.'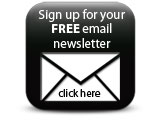 Chris Baker, General Manager for TerraCycle Europe, added: 'Providing end-of-life solutions for previously difficult-to-recycle items from cleanrooms is an exciting new venture and could have massive industry-wide impact.'
Featured Companies