Jazz Pharmaceuticals among ISPE FOYA winners
Design and Build | Pharmaceuticals
Ardmac supplied and installed the cleanroom in the biopharmaceutical company's winning facility in Ireland
Jazz Pharmaceuticals has won the Project Execution catergory in the
2017 Facility of the Year Awards for its new Athlone facility
Jazz Pharmaceuticals' Athlone facility has been selected as the winner of the Project Execution category by the International Society for Pharmaceutical Engineering (IPSE) in its 2017 Facility of the Year Awards (FOYA).
This global awards programme recognises innovation and creativity in manufacturing facilities serving the regulated healthcare industry. Projects selected for the FOYA programme set the standard for pharmaceutical facilities of the future by demonstrating excellence in facility design, construction, and operations.
Jazz Pharmaceuticals, an international biopharmaceutical company headquartered in Ireland, won the award for its creation and delivery of a greenfield manufacturing facility in Ireland.
Remarkably, this is Jazz's first manufacturing facility, having had no prior experience internally on building or operating a manufacturing facility, as it had previously outsourced manufacturing production.
The project team completed within an aggressive time schedule and under budget.
Jazz's approach was highlighted as "highly pragmatic, and a model for lean project execution and integration of the investment from 'project' phase to licensed GMP operations."
Ardmac is delighted to have been a key participant in such an innovative and award winning project, having delivered the design, supply and installation of the Grade C Cleanrooms for Jazz's new GMP facility.
This project was a greenfield facility, licensed by the US FDA and Ireland's HPRA to manufacture Xyrem, a treatment for narcolepsy.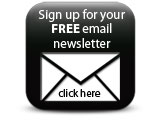 The site, on a 17.5 acre plot, includes a single 55,500ft2 building, with a cleanroom manufacturing suite, a warehouse with a controlled drug vault, a quality control laboratory, offices, supporting utilities, and future shell space for the next manufactured product in the pipeline.
Featured Companies