JD Cooling prioritises critical industries during pandemic
Supplier of bespoke cooling has made the decision to focus on four essential sectors during this time of pandemic
JD Cooling industrial refrigeration engineer carrying out essential work for a major UK fruit supplier during this Covid-19 pandemic.
As a key part of the supply chain, JD Cooling Group has made the decision to focus on four essential sectors during this time:
Food; storage, processing and distribution
Pharmaceutical and cleanrooms
Utilities
Server and date centres
The safety and wellbeing of employees, clients and the wider community is paramount and as such JD Cooling has made the decision to service critical sectors only. Those that keep food on the shelves, manufacture medical equipment, conduct medical research, ensure energy and water supply, and allow businesses to function remotely.
"We have so much respect and praise for those that continue to help keep our nation fed, country running, and especially those directly tackling Covid-19. From manufacturing medical supplies to developing both technical and medical solutions. Our role at this time is to ensure that all those sectors can do their jobs seamlessly and that we continue to provide operational-critical support 24/7. Thank you to everyone, including our own team, for their commitment and hard work during this difficult time," said John Dye, JD Cooling Group Chairman.
In a statement by the Board, JD Cooling confirmed they will prioritise work that is deemed essential at this time within the sectors mentioned above:
Servicing to refrigeration equipment
Servicing to business-critical items
Maintenance to critical refrigeration systems and plant
Maintenance to business-critical rooms
Installation of critical refrigeration equipment
Installation of business-critical items
Critical cleaning works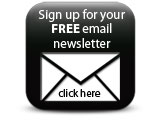 To help reduce the spread of Covid-19 and in accordance with Government, WHO and PHE guidance, we will not expose our team, clients or wider community to unnecessary risk or harm during this period, through non-essential work within sectors not deemed key during this period. We hope you appreciate our position and support our decision with this.
Companies