Intertek acquires BioClin Research Laboratories in Ireland
UK-based Intertek Group, an international provider of quality and safety services to a wide range of industries, has acquired BioClin Research Laboratories Ltd, one of Ireland's leading suppliers of contract bioanalysis and analytical research and development.
Located in Athlone and with 20 staff, Bioclin offers advanced analytical services including liquid chromatography-tandem mass spectrometry (LC/MS/MS). The laboratory is GLP certified and is a cGMP facility that has been inspected by the Irish Medicines Board (IMB).
The acquisition advances Intertek's strategic growth in expert support services to the global pharmaceutical, medical device and drug delivery industry. Bioclin will operate in Intertek's pharmaceutical services group within its analytical services division.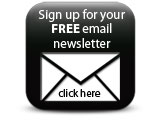 "Bioclin further extends our offering in Europe as well as our global platform supporting pharmaceutical r&d and manufacturing in key locations," said Dr John Conti-Ramsden, global director of Intertek's Pharmaceutical Services. "Intertek already provides a wide range of testing services to pharmaceutical clients from its laboratories in the UK, US, India and Australia."
Companies