InfinityQS: Gain the highest level of SQF certification to win more business
Software intelligence company releases white paper that advises contract food and beverage manufacturers and suppliers to pursue SQF certification
InfinityQS, the global provider of manufacturing quality intelligence software and services, has published a white paper that advises contract food and beverage manufacturers and suppliers to pursue SQF certification.
With the certification, manufacturers can demonstrate that they have effective food safety and quality programmes that meet the requirements outlined by the Safe Quality Food Institute (SQFI).
The white paper explains how Statistical Process Control (SPC) solutions can help organisations meet or exceed SQFI standards, allowing them to obtain the highest level of certification, which in turn puts them in a position to win more customers and contracts.
Greg Matranga, Vice President of Global Marketing, InfinityQS, commented: "Well-known food and beverage companies often use contract manufacturers and suppliers to produce their products. Many of these companies are established brands, so they must be very careful about the contract facilities that they choose to work with.
"They need assurance that these contractors have systems in place to ensure food safety, uphold product quality, and prevent costly recalls. That's why they rely on food safety guidelines and certifications from third-party organisations like the SQFI as part of their search and qualification processes."
Industry certification
Designed to help companies establish proven food safety and quality programmes, the SQF certification is recognised by retailers, brand owners, and foodservice providers around the world.
The SQF certification features a three-level structure, with the third (and highest) level requiring manufacturers, suppliers, and other sites to demonstrate they have systems that adhere to the Hazard Analysis and Critical Control Points (HACCP) system and benchmarked standards from the Global Food Safety Initiative (GFSI).
Many of the world's largest food and beverage manufacturers require their contractors to have level-three SQF certification, which at its core also requires SPC.
According to InfinityQS, SPC enables contract manufacturers to better manage large datasets, mine their data for opportunities for improvement, and put up safeguards to reduce food safety risks.
Real-time insights can highlight ways to improve consistency, lower operating costs, and preempt recalls. With an SPC solution, contract facilities can easily access historical data to validate their SQF compliance in the event of an audit. More so, they can protect themselves and the brands they work for through optimal quality.
Matranga added: "Contractors that obtain the highest level of SQF certification are able to qualify to win more contracts because they have proven their ability to deliver safe and high-quality products. They can be more competitive and bid for contracts on a national or global scale, increasing their market reach. Ultimately, there is a greater sense of trust between organisations—and that trust extends to consumers on the other end of the supply chain."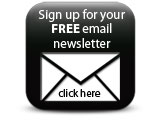 To learn more about SQF certification—including its different levels and process for obtaining certification—and the benefits of an SPC solution, download the full InfinityQS white paper.
Companies