In light of growing demand, SCHOTT increases polymer syringe production
Global pharma packaging specialist SCHOTT will double the capacity at its syringe competence centre in Switzerland following significant facility investments
At the St Gallen site, which has already seen a capacity increase in recent years, additional production began in June.
Further capacity is being installed and will be in operation next year. The development meets the growing demand for applications driving the market for pre-filled polymer syringes.
Tom Van Ginneken, Product Manager at SCHOTT, said: "Polymer syringes have a number of advantages for certain applications. The material maintains glass like transparency and is resistant to breakage. The excellent barrier properties of the SCHOTT TopPac syringe system in particular keep the medication stable throughout its shelf life.
"In addition, injection moulding allows for higher customisation options and tighter product tolerances. These advantages support the market growth in applications such as highly viscous drugs, emergency drugs and intensive care."
The new production capacity will integrate seamlessly into SCHOTT's existing setup and advanced technologies. In this unique facility design, SCHOTT TopPac syringes are manufactured in cleanrooms with a fully automated process starting from injection moulding to the final packaging in nest and tub. Afterwards, the syringes are sterilised and ready for aseptic filling operations.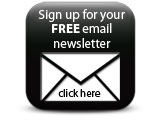 SCHOTT polymer syringes are available in 1 ml to 50 ml sizes and are delivered in a nest-and-tub configuration, ready for the filling process. For more sensitive applications, SCHOTT TopPac SD features for a reduced extractable and leachable profile and ensures high drug stability.
Companies