ISCC'18 announces tutorial programme
A range of courses will be hosted alongside the International Symposium on Contamination Control on 23-26 September in The Hague
The Dutch Contamination Control Association has announced that a range of workshops will be hosted alongside the International Symposium on Contamination Control, which takes place on 23-26 September in The Hague.
At registration for the symposium, attendees can select a tutorial instead of visiting the conference session. The tutorial will take about 2.5-hour featuring two speaker plus short break.
The maximum number of participants for a tutorial is 25 delegates. Registration is now open.
Monday 24 September
09.30 – 12.00 h Cleanroom requirements
Risk assessment (Product, Process, FMEA, HACCP)
Cleanliness (air, surface and transfer) and standards
Contamination control solutions
Requirements (application)
13.00 – 16.00 h Establish Control
Program of Requirements
Cleanroom concepts
Design and Construction
Operational procedures
Tuesday 25 September
09.30 – 12.00 h Cleanroom Operations
Cleanroom behaviour
Cleaning
Maintenance
Procedures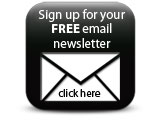 13.00 – 16.00 h Demonstrate Control
Measurement methods
Verification
Monitoring
Applications