IPS and G-CON Manufacturing introduce turnkey platform for biopharma
Design and Build | Pharmaceuticals
iCON is not just a high quality manufacturing facility, but a targeted solution for getting products to patients in markets globally, says the new partnership
IPS-Integrated Project Services (IPS), a global developer of facilities and bioprocess solutions to the biopharmaceutical industries, and G-CON Manufacturing, a provider of prefabricated cleanrooms, has unveiled the iCON brand which represents the collective facility design and build capabilities of the two companies.
The collaboration provides for the most flexible and rapidly deployable facility platform, meeting the modular and mobile demands of the industry, thesy say.
"The broad range of technical capabilities along with prefabricated cleanroom PODs provides a true turnkey solution to biopharmaceutical manufacturers and contract manufacturers with needs for production agility and capacity flexing."
The companies will offer options to the standard POD design, speed to market and process flexibility. Additional services such as 3D walk-throughs and process modelling are used to improve the overall design and implementation.
"In our industry we are seeing a paradigm shift from capital intensive facilities to rapidly deployable and process intensified infrastructures," said Maik Jornitz, CEO of G-CON. "The joint creation of the iCON turnkey facility meets rising demand for speed, flexibility and cost efficiencies in facility and process designs."
"There is an overwhelming desire and need for flexibility in the biotechnology industry; we hear it every day," said Tom Piombino, Biotechnology Process Architect and Sr. Director at IPS. "It is clear that the design philosophies, the science and the classic biomanufacturing processes are flexing in preparation for new and/or modified therapeutic platforms. iCON is not just a high quality manufacturing facility, but a targeted solution for getting products to patients in markets globally."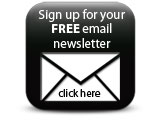 G-CON Manufacturing designs, builds and installs prefabricated, autonomous cleanroom PODs. G-CON's cleanroom POD portfolio cover a variety of dimensions and purposes, from laboratory environments to personalised medicine and production process platforms.
Featured Companies