Hoist UK upgrades to ISO 45001: 2018 certification
Hoist UK has announced it has become one of the first companies to upgrade to the ISO 45001: 2018 certification; the worlds first integrated international standard for occupational health and safety.
Founded by Tony Dickson and Paul Jordan in 2006, Hoist UK got its start as an approved distributor of lifting equipment from French brand Verlinde to the UK market. Today Hoist UK is one of the largest lifting and handling equipment designers, distributors and manufacturers in the country installing lifting solutions to customers throughout the UK and internationally.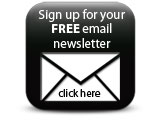 Using Paul and Tony's combined 65 years' worth of experience Hoist has broadened its services portfolio, established a range of services and is a full-service provider to both the entertainment and industrial sectors.
Companies