Hoist UK supplies safety solution for NASA-manufactured Valkyrie robot
Hoist UK, the Wirral-based company, has delivered a safety solution to the Advanced Robotics Department of The University of Edinburgh. The team needed assistance with its Valkyrie robot.
Built by NASA in 2015, and brought to the University of Edinburgh in 2016, Valkyrie is designed to push the boundaries of how humans and robots can work together, collaborating in disaster areas where people can't go and, eventually, build habitats on Mars.
Programming an advanced piece of technology like Valkyrie to perform basic tasks such as walking and balancing is exceptionally challenging. Aware of the amount of trial and error involved in programming her, the robotics department at the university approached Hoist UK to provide a safety solution.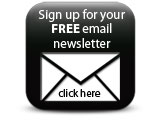 Professor of robotics, Vladimir Ivan, said "It's not a case of if she falls down, it's when. We are pushing the robots to their limits in a controlled environment so that they are safer and more robust when they get deployed outside of the lab. Hoist UK helped provide a valuable safety solution to allow our ongoing testing with the robot in a safe environment."
Companies