High-tech firms build HQ in Lincoln, UK
Design and Build | Hi Tech Manufacturing
Linwave Technology and Microwave Marketing's new facility will include production cleanrooms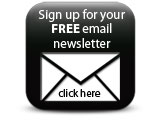 Two UK-based high-tech firms have begun work on new joint headquarters Lincolnshire. Linwave Technology and Microwave Marketing are building a facility in Sadler Road, Lincoln that will include cleanroom environments for manufacturing.

The companies, which primarily operate in the satellite and defence industries, hope to move to their new 11,000ft2 site in by May. The site will give the firms space for further expansion. Personnel and equipment will be moved into the new premises from three other locations in Whisby Way and Doddington Road.

Linwave Technology was formed in early 2003 following a management buyout of Celeritek UK Ltd and designs and manufactures components. Microwave Marketing is involved in sales and distribution.

Group chief executive Chris Carr said the move was good news for Lincoln's technology industry.

Carr said: "The site forms a key part of our growth strategy, supporting our high calibre staff with first rate design labs and manufacturing cleanroom facilities, while expanding our capability to handle larger projects as we grow."

The group has expanded its microwave design and manufacturing operations under Linwave Technology over the last eight years and a partnership between Linwave Technology and e2v technologies resulted in the opening of a Whisby Way facility in 2010.

Funding support for the Sadler Road project is being provided by HSBC. The work is being carried out by Stirlin Developments and LK2 Architects.

The purpose designed, wholly-owned facility, will provide design and manufacturing space for Linwave Technology and office and wharehouse requirements for Microwave Marketing.