HiMedia develops CHO cell culture for mAb production
An India-based biosciences company is about to start manufacturing chemically defined serum-free media to reduce cost for monoclonal antibody production
HiMedia Laboratories, headquartered in Mumbai, has said that it will start manufacturing chemically defined serum-free media (CDSFM) by the end of 2018.
The aim is to develop affordable, top-quality culture media to reduce the manufacturing cost of monoclonal antibodies (mAbs). CDSFM is used in culturing Chinese hamster ovary (CHO) cells for mAb production.
The plant, located in Nashik – a city in Maharashtra, a state in western India – covers more than 30,000 sq ft and will be able to manufacture CDSFM in bulk. The company said it has already installed production machines.
The upcoming production of CDSFM at the newly developed facility will comply with the Pharmaceutical Inspection Cooperation Scheme (PICS), European Medical Agency (EMA) and cGMP.
Culture media accounts for around 30-35% of the cost of the antibody in terms of operating costs, especially mAbs produced through perfusion technology.
According to Dr Vishal Warke, director, R&D, HiMedia Labs: "If this costs is brought down, mAbs will be more affordable."
"In the future we foresee perfusion based technologies and single use disposables reactors. Due to this the cost of operations and reagents will reduce significantly and the ability of biopharma to produce large quantities of mAbs from a smaller and more nimble production facility will be enhanced," he commented.
Dr Warke concluded: "The only hitch in perfusion technology is that though all the general and specific costs will reduce, the media usage will shoot up drastically as the media flows in and out simultaneously. Thus the need for good quality and affordable CHO CDSFM is even more acute. We intend to fill this gap to enable companies to enhance production volumes and yet keep their costs low."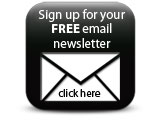 The company HiMedia Laboratories accounts for 90% market share of culture media in India and it has six WHO-GMP certified manufacturing facilities in Maharashtra spread across Nashik, Ambernath and Dombivali.
Companies