Heraeus Nobelight's infrared emitters reduce germs on baked goods
According to work by the German company infrared heat can be used by bakeries to help to keep products such as Christmas stollen mould-free
The infrared system can significantly reduce the formation of mould on baked goods such as Christmas stollen in seconds
The use of infrared systems from Heraeus Noblelight prior to packaging can significantly reduce the formation of mould on some baked goods.
For stollen, a traditional European cake eaten at Christmas, just six seconds at 125°C is enough to achieve a notable effect.
Tests with baked bread showed that bread lasted 3­–4 days longer when it was treated with medium-wave infrared emitters for only four seconds.
One of the major problems in large-scale bakeries is mould contamination of the bread surface between baking and packing.
Mould spores are naturally present within a bakery environment and contamination can take place as the bread cools before it is wrapped.
Heraeus Noblelight has carried out successful tests, both in its own application centre in Neston and in some bakeries, to demonstrate the effectiveness of infrared radiation as mould-prevention technology.
It has been shown that mould contamination is prevented if the bread is heated for a few seconds before final packing.
The short heating time does not have any negative effects on the taste or the consistency of the bread.
Heraeus now offers the bakeries the opportunity to use their testing facilities to convince themselves of the effectiveness of the technology.
Infrared heat is already widely used within the food sector, providing targeted and controllable heat to ready-made meals or chocolate products.
In most cases, carbon infrared emitters are used because they heat the surfaces very quickly and maintain the desired temperature with a maximum deviation of 1°C.
Infrared heating transmits large amounts of energy in a short time reducing the number of live spores.
This controlled thermal disinfection depends on the power of the emitter, humidity and desired production line speed, but at 120°C and 160°C it can reduce spores within 10–30 seconds.
Carbon infrared emitters combine the highly effective medium wave radiation with sufficiently high power on surfaces such that, germs can also be killed on porous surfaces within less than one minute.
Due to the depth effect of the carbon emitters, germs lying in more than one layer can also be reached.
In the baking industry carbon infrared systems provide simple, fast and safe disinfection of baking moulds, conveyor belts and other baking utensils.
Carbon infrared emitters from Heraeus Noblelight are easy to handle and have a reaction time of 1–2 seconds so there is no risk of overheating the baked goods in the event of the unexpected stoppage of the conveyor system.
They are also compact, which simplifies retrofitting into an existing machine.
The radiation field can be easily adapted to the width of the baking trays.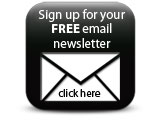 Companies