Heated filtration glovebox allows open loop to closed loop filtration
Made of heat-resistant polycarbonate and supplied with a cleanroom-compatible brushless DC motor
This glovebox is for applications requiring a contstant heated temperature, coupled with ULPA filtration
Terra Universal has added a heated filtration glovebox to its portfolio, which can quickly be transformed from open-loop to closed-loop filtration.
This enclosed workspace is for applications requiring a constant heated temperature, coupled with ULPA filtration. It is made of heat-resistant polycarbonate and comes with a cleanroom-compatible brushless DC motor.
The glovebox can be configured to be open-loop, allowing the introduction of fresh make-up air (isolation), or closed-loop for recirculating air (containment). The dual ULPA filters remove particles 0.12um or larger from the enclosure. ABS pipes with configurable valves channel the air.
A push-button control panel allows users to set the temperature set-point up to 100ºF, with accuracy of plus/minus two degrees. To also control relative humidity (RH), users can use the nitrogen gas feed and add Terra's Dual Purge and NitroWatch control systems which automatically maintain the programmed set-point.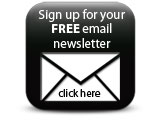 Single and twin models are available to accommodate one or two workers. Glove ports have a diameter of 10in, and the removable back panel allows the introduction of larger equipment and supplies. A left-hand or right-hand airlock can be selected for controlled sample transfer.
Companies